Reeve & Associates is a leading nationwide recruiting firm focused exclusively upon staffing market research, marketing, sales and related information technology jobs. We uniquely understand the relationship between marketing, advertising, market research, analytics, technology, and execution in today's digital world.
| | |
| --- | --- |
| | View our 2017 Industry Update here. |
We leverage our network of more than 100,000 professionals to match qualified candidates with exciting and challenging jobs (whether full-time, part-time, contract, and everything in between).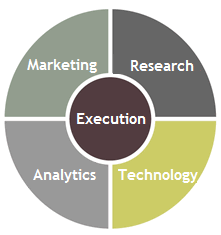 As a contingency-based firm, our success is directly tied to helping firms locate, interview, and hire professionals with the requisite skillset and experiences. We work across a wide array of industries including:
Advertising
Consumer Package Goods
Financial Services
Healthcare
Internet
Market Research
Media and Publishing
Technology
Travel
Others
Employers

If you are a human resources professional or hiring manager, please review our services, our testimonials, and our Employer Center to learn more. Of course, you can also submit a job and we will respond within one business day.

Candidates

If you are a digital marketing or market research professional, please view our available jobs, visit our Candidate Center or submit your resume. With decades of experience, we are confident we can help you create and evaluate career opportunities.

Candidates may also create a Job Alert keeping you appraised of potential career opportunities.
Please contact us with any questions.